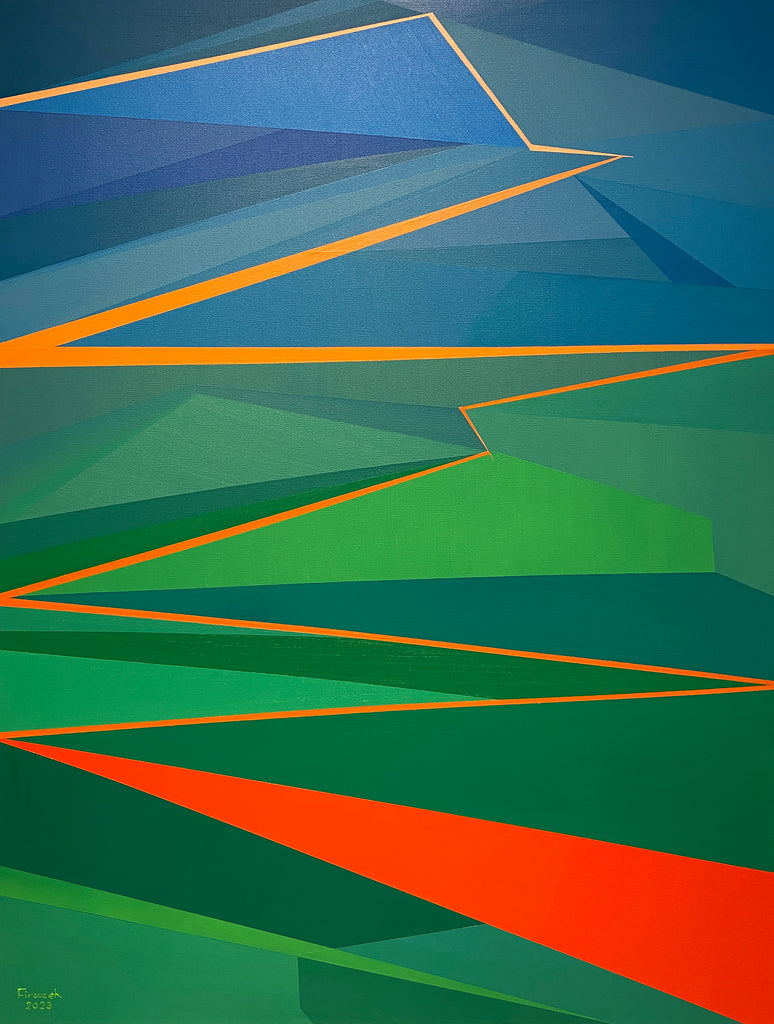 FLECK FINE ART SHOW SEPTEMBER 2023
Firouzeh Saremi Far "Weightless Whisper"
Acrylic On Canvas
30 x 40 inches, 77 x 101 cm
2023
Weightless Whisper
"Weightless Whisper" depicts stories of unwavering optimism, capturing the essence of those who step towards an unknown future. The radiant hue of orange represents hope, valor, and fresh starts, enduring amidst obstacles. Fueled by hope, these dreamers pave the path to cohesion and achievement."
Collection: Dream Of A Burned Forest
In this Collection, inspired by nature, I strive to capture the inspiring feelings of immigrants who are forced leave their homes in search of a better future.
The color orange represents the vibrant energy of hope, illuminating the path ahead for those embarking on their journey. It signifies the warmth and enthusiasm that accompanies new beginnings and the unwavering spirit of those who dare to dream. The orange spots in these paintings metaphorically represent rivers that find their way amidst all the difficulties, symbolizing the determination and resilience of immigrants.
I believe that by fostering compassion and embracing the narratives of immigrants, we can create a more inclusive and harmonious world. My art is a humble tribute to their indomitable spirit and a reminder of the power of hope, love, and acceptance in shaping a brighter future for all.


---
Share
---
More from this artists