FLECK FINE ART EXHIBITION NOVEMBER 2022
HEATHER LOCKHART "Autumn Blaze"
60x 40 inches
Acrylic mixed media
2022
Hi. I'm Heather Lockhart,  live in Sarnia ON and have been married to my high school sweetheart for over thirty-five years. Our beautiful family has grown to sixteen , including our three daughters, their husbands and our eight grandchildren.

I re-discovered my love of art and painting after raising my family.
My passion is to express meaningful thoughts or moments of my life, through the use of colour and texture, in unique abstract acrylic mixed media paintings.
When I'm operating at my best, my work is my prayer. It comes out of the same place that prayer comes from: the center, the heart.
Matthew Fox, Ph. D.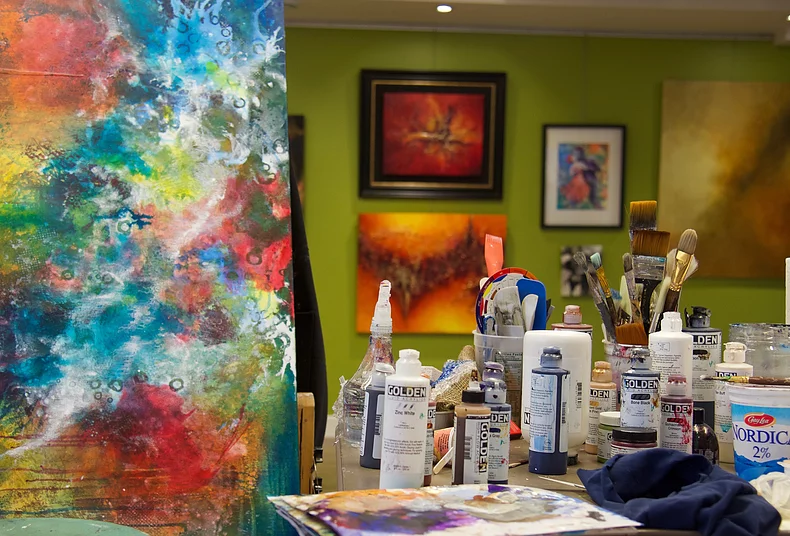 ---
Share
---
More from this artists